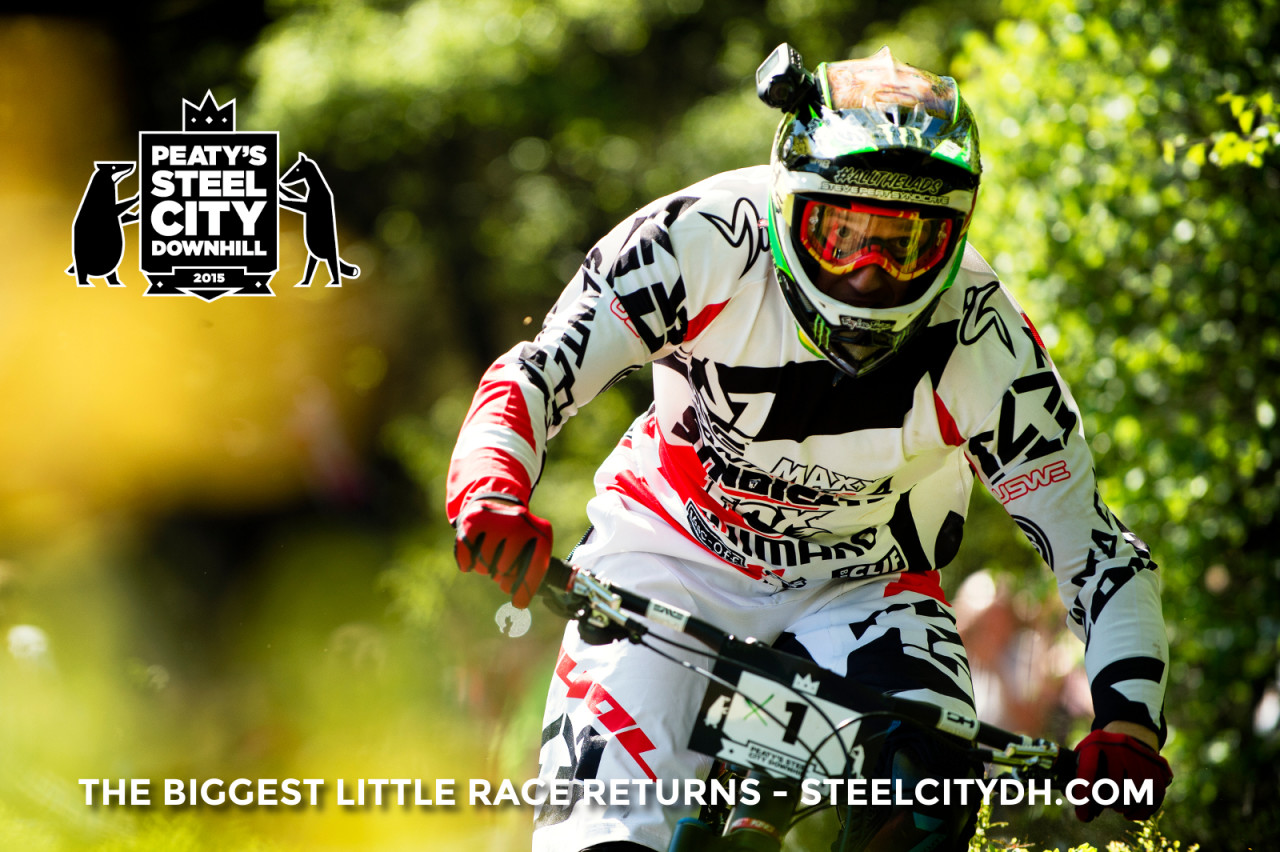 Entry for this years race opens at 7pm on Friday 27th March. In previous years entries have sold out very quickly across all categories, some within 10 minutes. So you need to be quick. Entries will be made through the British Cycling Website on this page:
https://www.britishcycling.org.uk/events/details/126121/Peaty
To make sure you get through the process as quickly as possible, do make sure you have registered on the website beforehand.
https://www.britishcycling.org.uk/uac/register
You do not need to be a member of the BC or have a race licence, you just need to enter a name, email address and password. You will be sent an email which gives you your membership number. It is this number and your password that you will need to log in to the site to enter the race.
A full face helmet and gloves are required to race. You will have to show Photo ID on the day to register.
This is not a full on DH race, it is a Mini DH with a push up back to the top. The track has some significant features in it but all have a B-Line option around them should you not want to ride them. You do not need a full on DH rig to race, it would suit a mid-travel full sus machine but people have raced on all sorts. Peaty has won on his 29er, 650B and even 26″.
Whatever your reason is for attending the race, be it for the serious competition or just to have the experience of racing a mini Downhill, we'll make it fun for all. Riders will get two timed runs with the fastest 3 riders in each category receiving a prize and a unique TADO medal.
Last year there were issues with the BC entry website not going live at the appointed hour, we have been assured that this will not happen again.
Categories
Your category is determined by your age on the last day of 2015 not your age on the day of the race.  For example, if you will be 29 on race day but your 30th birthday is in November then you will be a Master not a Senior.
Lad's
We also have the Avanti Conveyors – Pro Am with a £500 cash prize purse – This is For expert or elite category mtb racers in any discipline only. Podium finishers based on previous results at the Steel City DH will also be promoted. Any other entrants to this category will be rejected.
Lasses
With so many lasses entering the race, this year your categories will also be based on age.
This year 60 Sticks are sponsoring our virtual Lasses Pro Category with £500 being shared between the top three lasses.
If you are under 18, you can choose to enter the relevant lad's category or enter with the senior ladies.
Entry Process
Once you have entered online you will receive an email confirming the acceptance of your application to race. Your entry is not confirmed at this point as all entries are checked manually. If all your details are correct and you have been quick enough, you will receive another email confirming your entry.
If you have entered the wrong category or if there are other errors in your application, your entry will be rejected and you will not be charged. Please check your listed sponsors and other details as we are unable to change these on the day.
We operate a no refund or entry exchange policy. We run this voluntarily and don't have the time to deal with it. Also, we do not have a reserves list. Once the entries are gone, they are gone. Do not give you entry away to anyone else as you need to show Photo ID. This is because if they hurt themselves, it invalidates our insurance. Please also note that all entries are at the discretion of the organisers and may refused for any reason.