You may not have heard of  TADO but Mike and Katie have been designing and making the medals for our winners for the past 3 years. This year we asked them if they would like to have a go at designing the Tee Shirts too. Check out what they came up with!! Is this not the RADDEST tee you could imagine??? Its just got everything… From Old man Peaty getting on the back wheel in a flat cap, to working suspension linkages and evil pints.
When they first sent over their ideas I was blown away and its looks even better printed up!
These Tee's are for sale on race day from our Merch Stalls. They're only 10 quid each and are printed on really good quality Tees. This year we have Kids and Ladies sizes as well as the usual small to extra large. We also have matching Hoodies which will be £30.
Unfortunately Mike and Katie can't be at the race this year, but please go and send them some love on their Facebook page. They are both mad keen bikers and do all the work for the love of it. We can't thank them enough.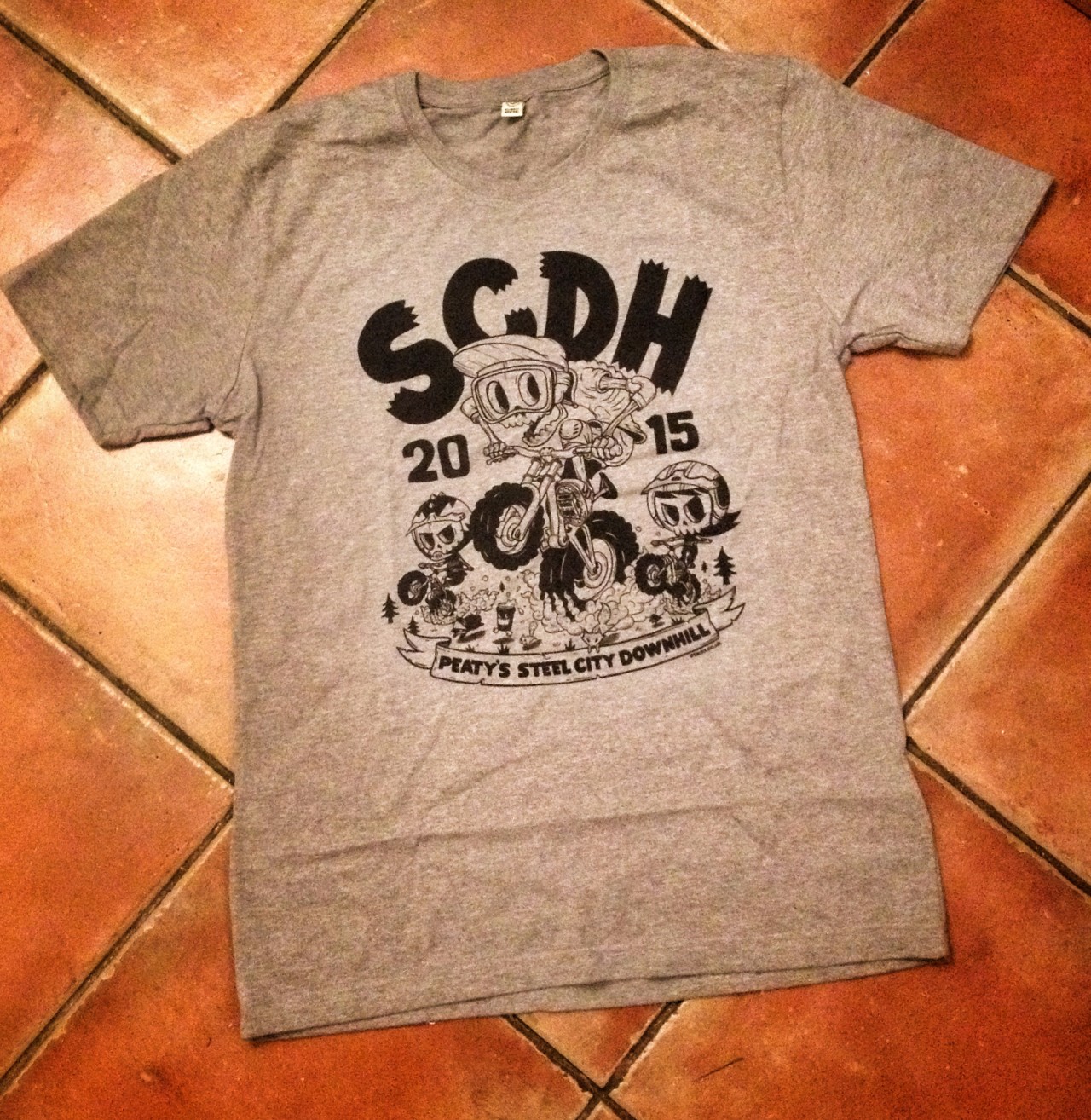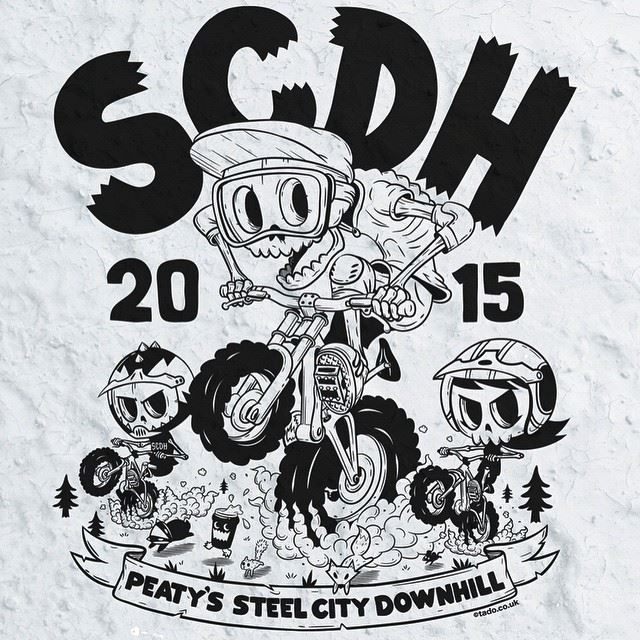 Once again they have also produced the raddest winners medals that money cant buy. Check out these beauties. Doesn't it make you wish you were a bit faster?